Looking to lose weight, eat clean, get better sleep, lower your risk for heart disease or just feel better? With so many diets and eating plans out in the world, it can be difficult to know which one is right for you. We've broken 5 popular diets down to the basics, including supposed benefits, what you can't eat and (more importantly) what you can. We've also included a few yummy recipes for each. Most of the diets here are ones you can stick to and make part of a healthy lifestyle (i.e. not just two weeks of eating rice cakes and tissue paper). There are, however, one or two that you might be able to use short-term to jumpstart your fat-burning engine. Whichever one you decide, please note it's important to talk to your doc before starting a new food or exercise plan. And um,  just kidding about the rice cakes and tissue paper thing. Don't do that.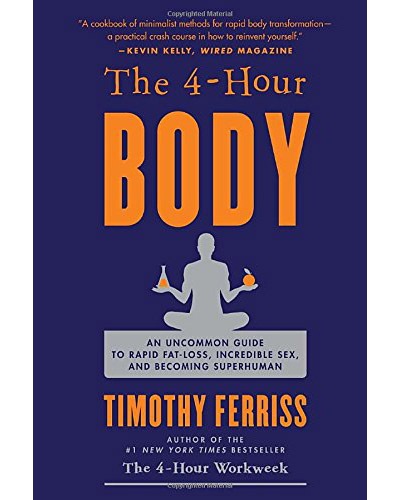 Tim Ferriss a.k.a the "Silicon Valley Superman" and "4-Hour Guru" is an author, speaker, podcaster and adventurously curious guy who seeks to obtain maximum results with minimum effort. (He once learned how to play the drums in 5 days before playing on stage with Foreigner.) His books include Tribe of Mentors, Tools of Titans, 4-Hour Workweek, 4-Hour Chef and the 4-Hour Body, where (among other interesting things) he teaches how to lose 20 pounds in 30 days without exercise. If your head just spun around, check out the details below to see if this is something you'd be interesting in trying.
Supposed Benefits
Lose 20 pounds of fat in 30 days – yowza!
The Rules
No white foods – except for innocent cauliflower.
Each meal should be made up of veggies, lean protein and legumes.
Your first meal needs to have 30g of protein and you should eat it within 1 hour of waking up.
Eat meals 4 hours apart – no snacking.
Eat the same meals over and over – pick 2 or 4 meals and put them on repeat. (Switching things up makes things complicated, which can lead you to jump ship.)
Take one day off a week to get wild. Stuff yourself with pizza, donuts, queso, ice cream, fried chicken—go nuts. (And eat a bunch of nuts if you want.)
What You CAN'T Eat & Drink:
White foods – bread, white rice (and brown), cereal, potatoes, pasta, tortillas or fried food with breading. "Don't eat white stuff unless you want to get fatter." Well okay then.
Sugar
Fruit – tomatoes & avocados are okay in moderation
Juice
Milk or soy milk
Regular soda – limit diet sodas to no more than 16 oz. a day. "Aspartame can stimulate weight gain." Bummer.
What You CAN Eat & Drink:
Lean protein – egg whites, eggs, chicken, beef (preferably grass-fed), pork and fish
Legumes – lentils, black beans, pinto beans, red beans, soybeans
Veggies – spinach, broccoli, cauliflower, sauerkraut, kimchi, asparagus, peas, green beans
Unsweetened tea
Unsweetened coffee – you can add up to 2 tablespoons of cream, but Tim suggests just a dash of cinnamon.
Water – tons of it.
Is Alcohol Allowed?
Yep. You can drink 1-2 glasses of wine a night. He suggests dry red wine, but you can also do a dry white.
Meal Ideas
Breakfast

Scrambled egg whites with one whole egg, black beans and mixed vegetables
30g protein shake – (Though Tim prefers you keep it real with real food.)

Lunch

Roasted chicken with mixed veggies and beans
Grass-fed organic beef, pinto beans, mixed vegetables, extra guacamole

Dinner

Grass-fed organic beef, lentils and mixed vegetables
Store-bought rotisserie chicken with veggies and beans
Helpful Articles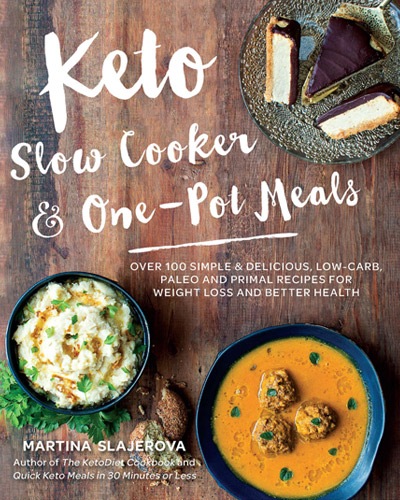 This is a high fat, moderate protein and extremely low carb diet. It's all about limiting your net carb intake (total carbs – dietary fiber = net carbs) to under 50 grams per day—or if you really want to see a change—under 20. Your body will within 2-3 days go into Ketosis and start burning fat instead of carbs, resulting in fast weight loss. When you reach your goal weight, you can increase your net carb intake to 20-50 or 50-100.
Supposed Benefits
Weight loss
Improved skin
Diabetes management and prevention
Increased energy
Mental focus
The Rules
Limit your net carbs to 20 grams a day, or under 50 if you want to ease into the diet.
Avoid most carbohydrates like sugar, processed junk food, bread, pasta and rice.
Replace them with meat, fish, eggs, vegetables and natural fats like butter and olive oil.
70-80% of your daily calories should come from healthy fats like oils and nuts, 15-20% from protein and 5% from net carbs.
What You CAN'T Eat & Drink:
Grains – cereal, wheat, corn, rice, oats
Sugar – soda, candy, honey, juice, sports drinks, chocolate, cake, ice cream
Starches – bread, pasta, rice, potatoes, sweet potatoes, whole grain products
Most fruit – apples, bananas, oranges
What You CAN Eat & Drink:
Protein – Lean beef, fish, chicken, eggs (try to go organic)
Vegetables that grow above ground (especially leafy greens)
Natural fats like oils and butter
Coffee
Tea
Low carb sweeteners like Stevia
High-fat dairy like yogurt, cream and cheese
Some fruit – avocados, blueberries, raspberries, blackberries
Nuts and seeds, but don't go crazy.
Is Alcohol Allowed?
Yes and no. You can't drink liquor or beer, but you can have a glass of wine occasionally. They do caution it might slow down weight loss though.
Recipes
Helpful Articles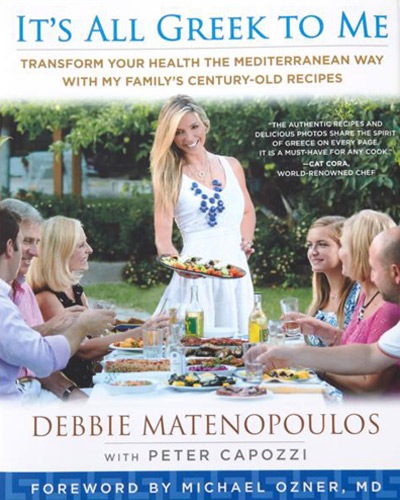 This diet is based on the eating habits and lifestyles of those who (shocker!) live in the Mediterranean. Meals are rich in fresh vegetables, fruit, fish, whole grains, healthy oils and nuts, and they're meant to be enjoyed with friends and usually a glass or two of red wine. This is more of a realistic and longterm way of eating so it's easier to adopt and stick to, compared to the strict diets mentioned above.
Supposed Benefits
Weight loss
Decreased risk of prostate, breast and other cancers, heart and kidney disease, depression and dementia
Diabetes prevention and control
A longer life
The Rules
Be active – work out on a regular basis.
Enjoy meals with others.
Base meals on fruits, vegetables, whole grains, olive oil, beans, nuts, legumes, seeds, herbs and spices.
Eat fish and seafood often – at least two times a week.
Eat red meat and sweets less often.
Eat chicken, cheese, yogurt in moderation.
Replace butter with healthy fats like olive oil.
Use herbs and spices for flavor instead of reaching for the salt.
What You CAN'T Eat & Drink:
White bread
White pasta
Processed meat and other processed foods
Refined grains and oils
Butter, vegetable or coconut oil
Sugary desserts
Sugar
Soda
Lots of red meat
What You CAN You Eat & Drink:
Fish and seafood – tuna, salmon, oysters
Fruit
Legumes – chickpeas, cannellini beans, lentils
Healthy fats like olive oil and nuts.
Whole grains – brown rice, quinoa, faro, bulgar, whole grain bread
Dairy – feta, goat cheese, Greek yogurt – in moderation
Chicken – in moderation
Eggs – in moderation
Red meat – though limit it to no more than a few times a month.
Is Alcohol Allowed?
Yes. You can get your red wine on, but don't go overboard.
Recipes
Helpful Articles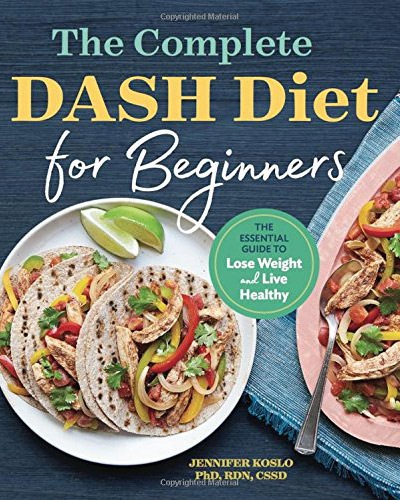 U.S. News & World Report has ranked the DASH Diet #1 on their Best Diets Overall List for 8 years in a row. That's quite the trophy. It was originally created to help lower high blood pressure without the need for medication, but it's also been known to help people lose weight. It gets points for being an easy-to-follow and flexible eating plan full of fruits, vegetables, low or nonfat dairy, whole grains, lean meats, fish, chicken, nuts and beans. You basically eat all of the things you've heard you're supposed to and way less (if any) of the stuff you've been told to stay away from. We give the scoop on the Dash Weight Loss Plan below, but there are also Original and Vegetarian Younger You plans.
Supposed Benefits
Weight loss
Prevents and lowers high blood pressure
Reduced risk of cancer, stroke, heart disease, heart failure, kidney stones and diabetes
The Rules
Eat fruits, vegetables, low or nonfat dairy, mostly whole grains, lean meats, fish, chicken, nuts and beans.
Go easy on the salt. Keep sodium intake down to less than 2,300 mg a day, then ease into lowering it even more to 1500 mg per day.
Eat 2 or more meat-free meals every week.
Get regular exercise.
What You CAN'T Eat & Drink:
Saturated fat
Sugary beverages like soda
Full-fat dairy
Candy and cookies
Chips
Salted nuts
Pastries
Pizza
Soups and sauces
Salad dressings
Cheese
Lunch meat
Bread
What You CAN Eat & Drink:
Fruits
Vegetables
Whole grains
Lean protein
Low-fat dairy
Is Alcohol Allowed?
Yes, but keep it to a minimum—one drink per day for women, two for men.
Recipes
Helpful Articles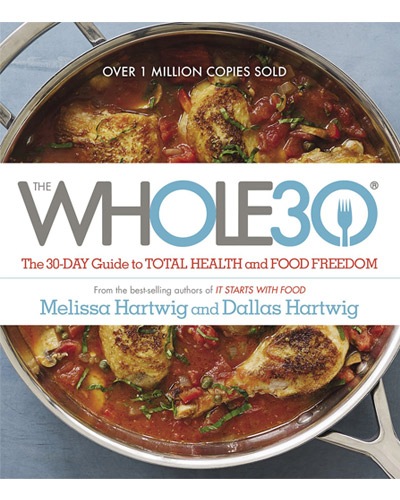 In a nutshell (yes, you can eat nuts), the Whole30 is a 30-day reset where you replace sugar, grains, legumes, dairy and alcohol with whole foods like vegetables, fruit, meat and seafood. Melissa Hartwig, a Certified Sports Nutritionist, co-created the program and swears the 30 days of detoxing your body and mind will change your life. This is a bit of a tough and restrictive diet, so we suggest doing it with a friend and/or following the Whole30 on Facebook, Twitter and Instagram for support.
Supposed Benefits
Replace old, bad habits with good ones you'll stick to when the 30 days is up.
Improved skin, energy and sleep
Lower high blood pressure and cholesterol
Combats asthma, digestive issues skin conditions, allergies, infertility, migraines, depression, heartburn, fibromyalgia, chronic fatigue, Crohn's, IBS and Celiac disease
Learn how to cook!
Better relationship with food
Lose weight
The Rules
Replace sugar, grains, legumes, dairy and alcohol with whole foods like vegetables, fruit, meat and seafood.
Just say no to alcohol.
Don't weigh yourself during the entire 30 days.
Don't do this just to lose weight. This diet is more about detoxing your body and eliminating bad habits, though you'll probably lose a bit of weight.
Don't attempt to create Whole30-approved replacements for your vices like cake, pizza or booze.
What You CAN'T Eat & Drink:
Added sugar – maple syrup, honey, agave syrup
Grains – wheat, rye, barley, oats, corn, rice, cereal
Dairy – milk, cheese, yogurt, ice cream
Quinoa
Hummus
Legumes – beans, peas, chickpeas, lentils, peanuts
Soy – edamame, tofu, soy or miso
Cookies and cakes
Processed foods
Soda
What You CAN Eat & Drink:
Vegetables – potatoes too!
Fruit – in moderation
Fish
Unprocessed meat
Eggs
Nuts and seeds – in moderation and no peanuts
Oils – olive, coconut and ghee
Coffee
Unsweetened tea
Is Alcohol Allowed?
Nope. Whole30 veterans suggest you stock the fridge with LaCroix, Perrier and Topo Chico.
Recipes
Helpful Articles
Looking for more inspiration for eating healthier this year? Read our 6 Healthy Cookbooks post and shop more of our favorites below!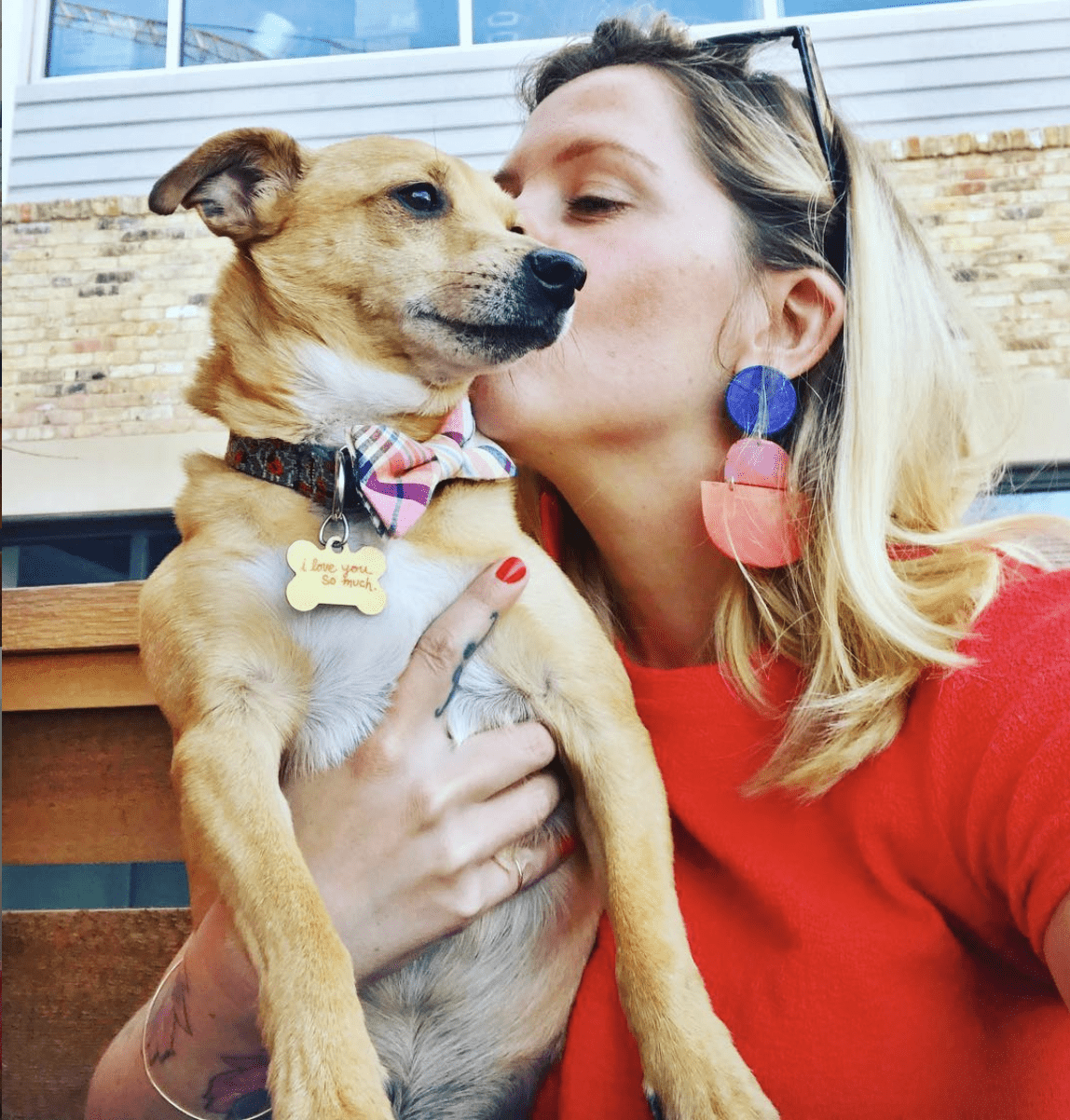 Melody Rose Rowan is the Director of Content & Strategy for Blender Networks, Inc. When she's not managing blogs for FitMinutes, The-E-Tailer, Cartageous, InStyleRooms, NurturedPaws & Shoelistic, she's getting her fix of breakfast tacos and Topo Chicos in her hometown of Austin, TX with her husband and rescue dog, Jake, and attempting to keep up with her own blog, Mustache Melrose.