Disclosure – The below contains affiliate links, which means we may receive a commission if you click on a link. Scroll on for the goods, then go treat yo self!
We need to talk about the unsung hero of our winter wardrobe: the scarf. We're not part of the one-scarf-for-all-of-winter club because how can you be when there are so many gorgeous scarves out there? Chunky knit scarves, chic velvet beauties, faux fur gems, and we could go on and on and on. So come on over and take a peek at a few scarves we have in our online carts right now. They're all under $25, too!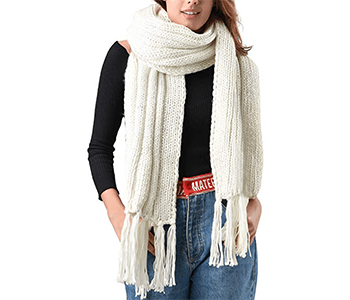 Let's start with this classic, cream-colored, oversized, chunky scarf. It's big enough to keep you warm and cute enough to go with almost anything.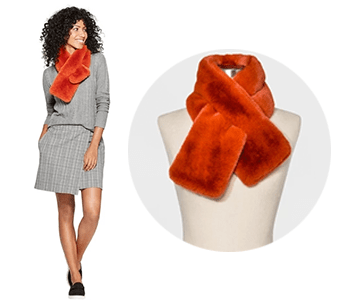 Should we change our relationship status on Facebook to "In A Relationship" with this scarf? It's gorgeous, looks uber warm and comes in our favorite colors: rust, beeswax, blue, black and more.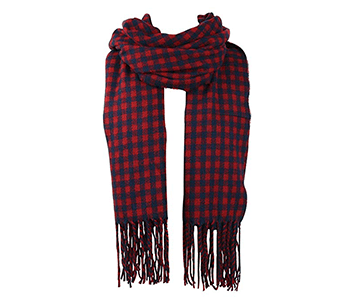 Let's go back to a classic: plaid! Did you even survive winter if you didn't wear a plaid scarf at least once? It's the perfect mix of cute and casual.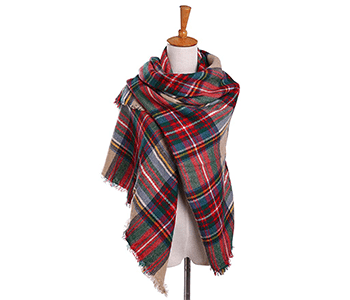 A little more festive and colorful than the previous plaid scarf, but luckily, we have room in our closet for both beauties.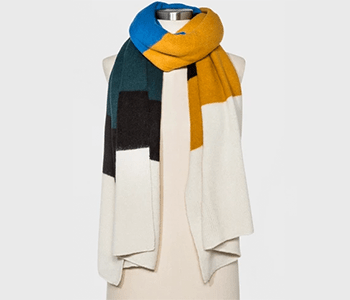 We want to wrap this scarf around us ASAP. Can't you picture it with skinny black jeans, a black top and black sunnies? This scarf is the perfect pop of color and the main event.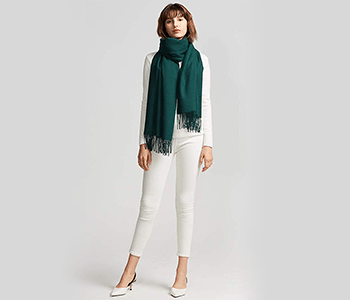 This dark green is our go-to color every winter. We're drawn to this scarf because it's elegant, simple and will elevate any winter outfit.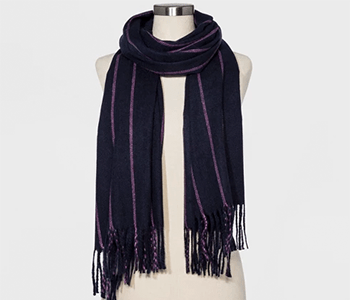 Want to add a little edge to your outfit? This navy blue and purple striped scarf is whispering to us, "Take me to happy hour… Or a concert. You choose."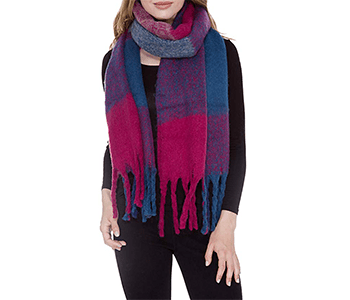 We love the teal and raspberry colors on this one! And as always, the more over-sized the scarf, the better.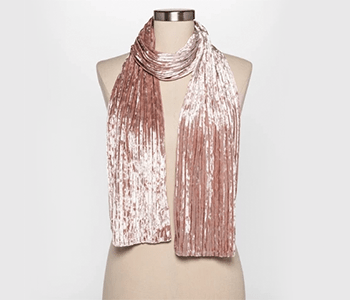 Velvet! We can see it now: We're running out the door on our way to a New Year's Eve party or a cozy dinner date and we grab this scarf off the hook and are whisked off into the night. Just a dreamy scarf.
Another unsung hero that doesn't get enough attention? The all-natural beauty product! Check out our favorite chemical-free products under $45.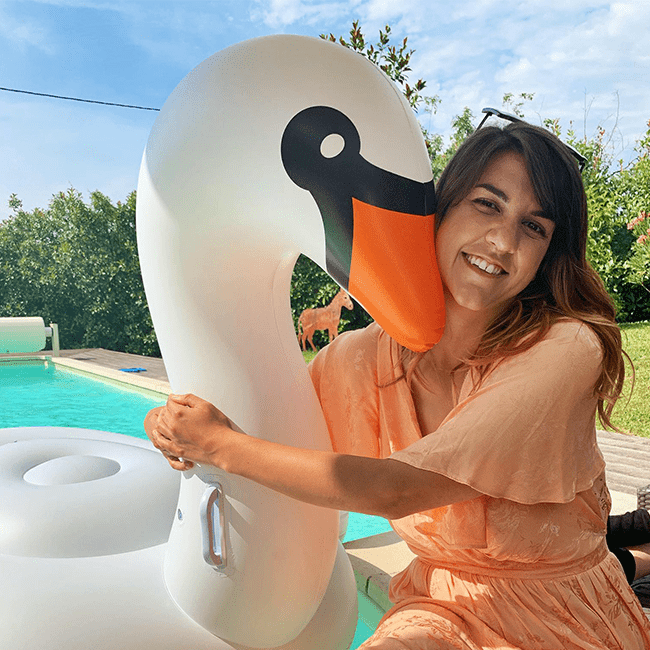 Jenna De Stefano is the Social Media & Engagement Coordinator for Blender Networks, Inc.